In a perfect world, we would have the time to buy, cook, and prepare delicious, healthy meals that meet our nutritional needs. But that's not our reality. We are busy people and always on the go. However, being busy shouldn't mean compromising our health and well-being. That's how we came up with Pro-Lean Protein Bars.
Each Pro-Lean bar contains 30 grams of protein and is made from 100% natural ingredients. The fact that we bake the bars, the taste, and the texture are all reminiscent of delicious baked cookies.
Discover our flavours and read our labels. You will find that the Pro-Lean protein bars are chemical free, food colouring free, preservative free, without compromise.
Pro-Lean is the complete protein bar. That's why athletes, families, and anyone concerned with eating a healthy, balanced diet love Pro-Lean.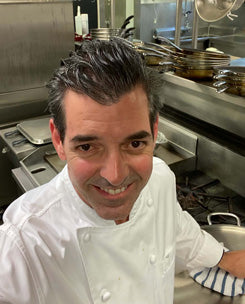 Created in collaboration with Chef Louis

Nutrition and culinary professional Chef Louis, long-time Gym-Max member, was eager to take on the challenge of redesigning the already great Pro-Lean. We felt that Chef Louis was the right fit for our project and as expected he was successful. He elevated the bar's bio viability and balanced the macro nutritional values to our specifications. The end result is a delicious meal replacement bar for any time of day, especially post workout, to re-fuel depleted energy levels and help repair muscle tissues while leaving you feeling satisfied.
Superior quality
30 grams of protein

Energy boost
Carry out your activities
100% natural
Healthy nutrients